PHOTON-N
Aktuell vollzieht sich eine enorme Entwicklung der Quantentechnologien von Forschungsergebnissen hin zu realen Anwendungen. Besonders vielversprechend für zukünftige Anwendungen sind dabei optische Verfahren, die einzelne Lichtteilchen (Photonen) als Informationsträger nutzen. Unabhängig vom Anwendungsszenario ist es unerlässlich, einzelne Photonen gezielt erzeugen und detektieren zu können. Performante Einzelphotonen-Emitter und Einzelphotonendetektoren zählen daher zu den zukünftigen Schlüsselkomponenten. Besonders herausfordernd ist es, die genaue Photonenanzahl innerhalb eines Lichtpulses zu bestimmen. ...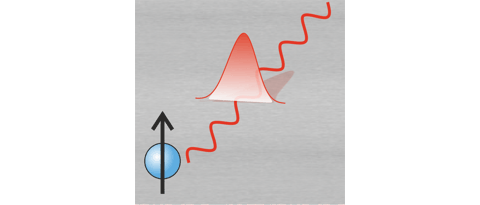 Q.Link.X
The joint project quantum link extension (Q.Link.X) that is including 24 research partners from academia and industry is focusing on the extension of quantum communication beyond point to point connections. The long term goal is a physically secure fiber-based network. [...]

QuantERA HYPER UPS
QuantERA is a network of 31 organisations from 26 countries, coordinated by the National Science Centre, Poland, supporting international research projects in the field of Quantum Technologies (QT).
QuantERA answers the growing need for collaborative endeavours and common funding scheme within QT research, which due to its highly interdisciplinary nature cannot be confined to an individual institution or state.
Marie Skłodowska-Curie Actions Individual Fellowship TOPOPOLIS -(Dr. Sebastian Klembt)
DFG SCHN 1376 3-1 Polaritonbasierte Einzelphotonenquellen (Dr. Christian Schneider)
DFG SCHN1376 5.1 - und PR 1749 1.1 Quantumlight sources based on quantum dot microcavities (Dr. Christian Schneider)
DFG HO5194/8-1: Gezielte Erzeugung komplexer Multiphotonenzustände in miniaturisierten Halbleiter-Quantenbauteilen (Prof. Dr. Sven Höfling)
BMBF LASELO (Prof. Dr. Sven Höfling)
BMBF Nano HIRT: Hochsensitive Infrarotdetektoren auf Basis vonResonanz-Tunneldioden (Prof. Dr. Lukas Woschech)
BMBF NAMIL: modengekoppelte Halbleiterlaser und ultraschnelle Akustik(Prof. Dr. Sven Höfling)
Bayerisches Staatsministerium lnSitu-LAS - Laserbasierte Detektion vonWasserdampf und Sauerstoff (Prof. Dr. Sven Höfling)